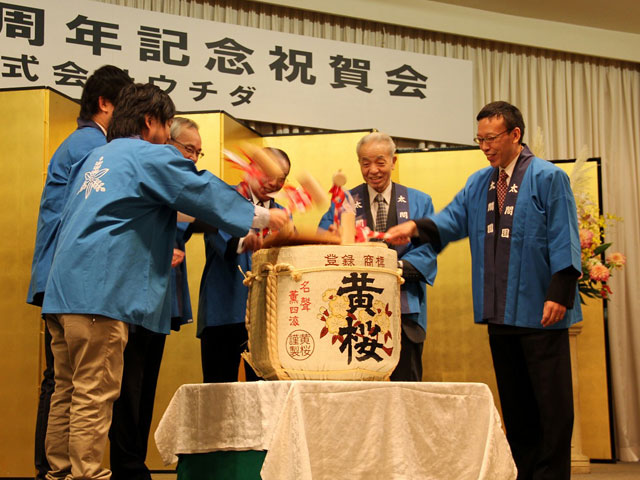 A half-century of die manufacturing
Uchida celebrated its 50th anniversary in April 2015.
This milestone was achieved thanks to the dedicated efforts of our employees and to the support and encouragement of our customers, our suppliers, and the local community.
To express the company's appreciation to current and former employees, a 50th anniversary celebration was held on September 19 at Taiko-en with 139 guests in attendance.
Uchida remains fully committed to providing customers with dies that provide complete satisfaction and looks forward to your continued support and encouragement.