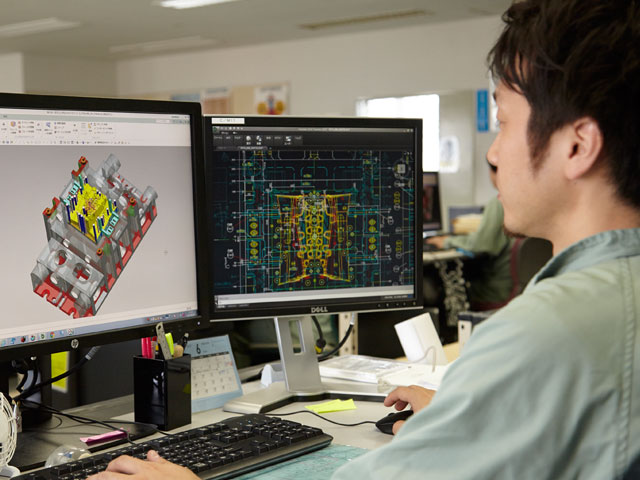 Digital Engineering
3D CAD design is essential for the design of increasingly complex dies. Simulations communicate design ideas better than words.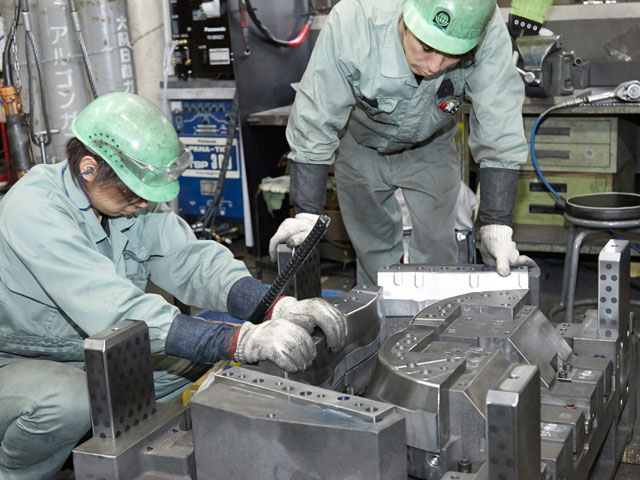 Knowledge and Skills
Every day experienced engineers teach young engineers. Demonstration and emulation impart knowledge and skills acquired through long experience and intuition.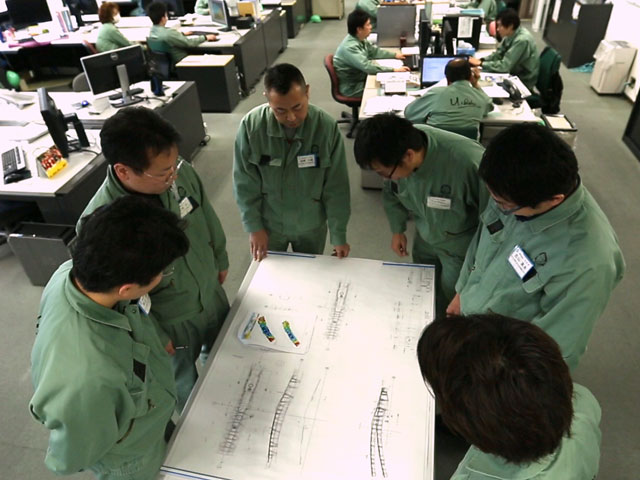 Fostering Leaders
Skills transmission is vital for competitiveness in die manufacturing and for maintaining originality. At the same time, we are fostering leaders who understand everything there is to know about die technologies.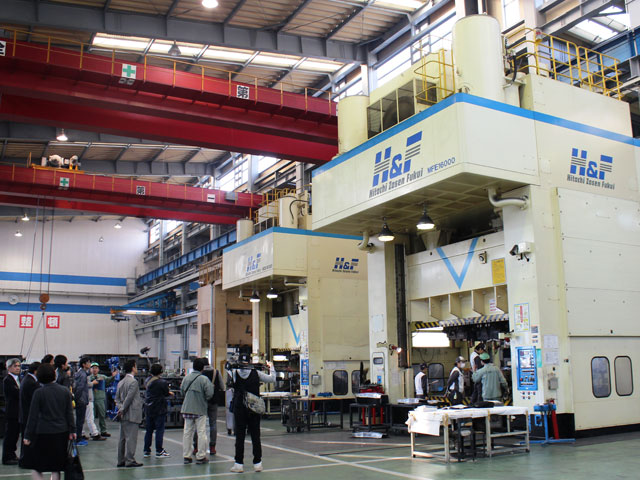 Teaching the Next Generation
Uchida's engineers give lectures to graduate students at the Kyushu Institute of Technology and at other educational institutions.We also hold technical training seminars at our factory. In these ways we teach a new generation about die technologies,contributing not only to our own development, but to the advancement of the die industry as a whole.